Kumru – Cordonnerie & Serrurerie
2019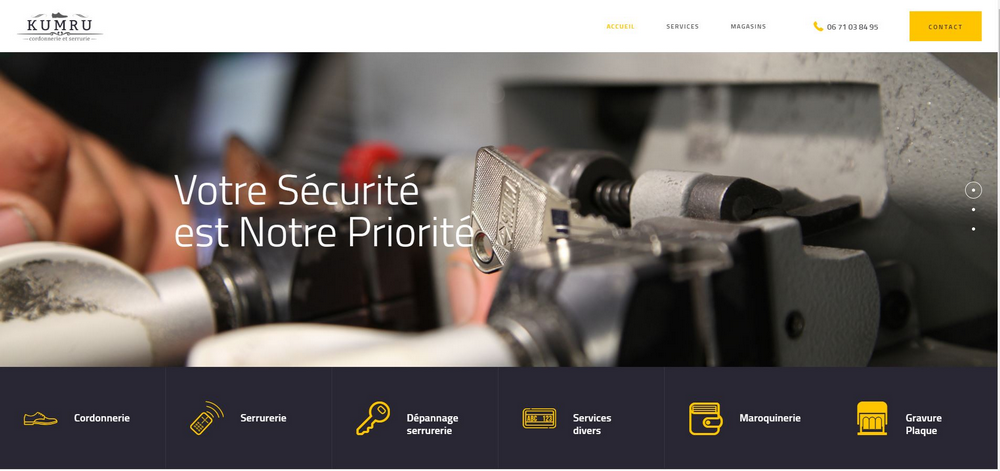 Create a "blog" type website, to presente the various activities of shoemaker.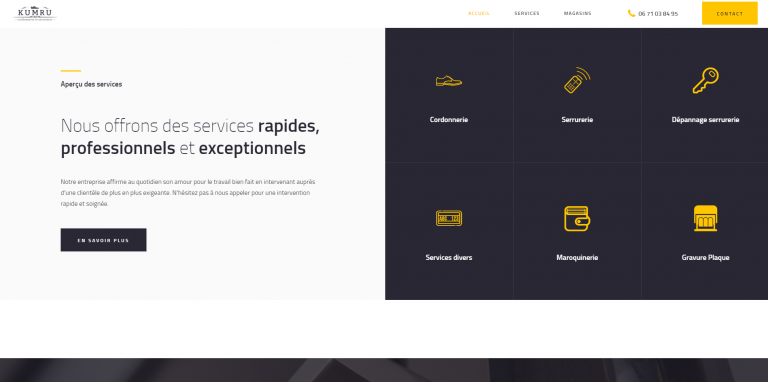 Create and develop a website that reflects the image of its owner. At a time when the shoemaker offers different services such as locksmithing, it was necessary to find the right combination and thermal design.
A dynamic and responsive website combining two different professions.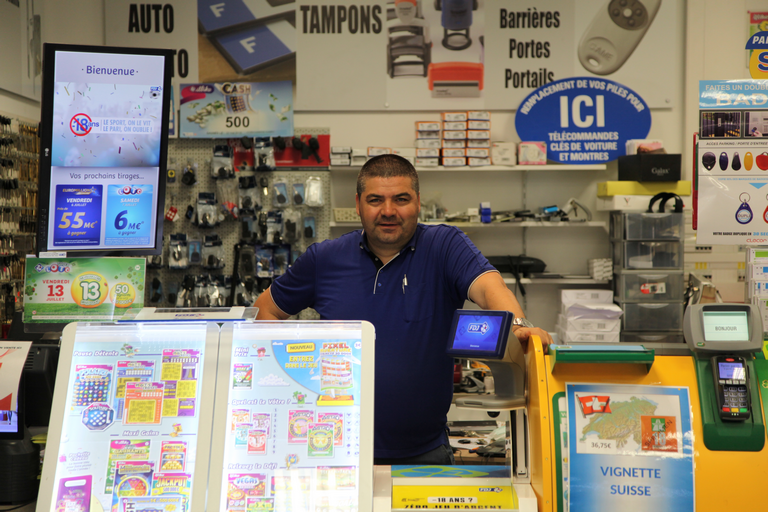 Type
Cordonnerie & Serrurerie